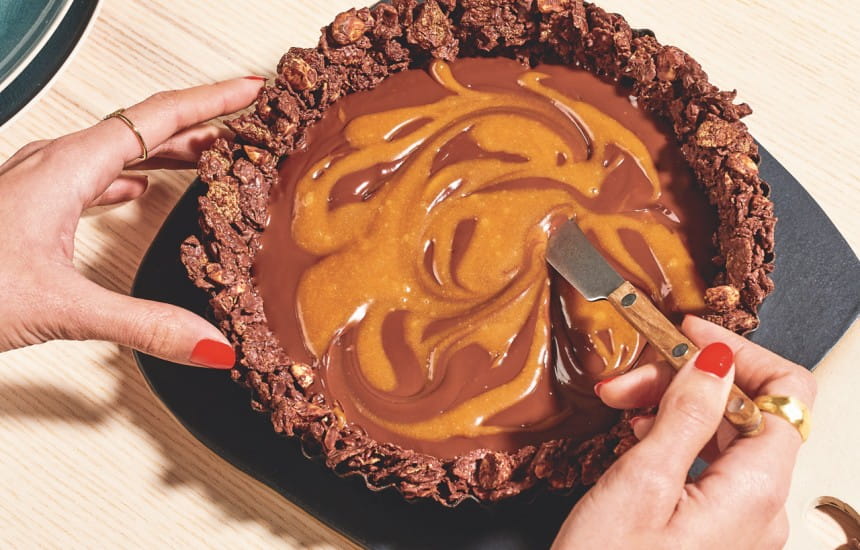 Recipes
Ravneet Gill's Miso Caramel and Chocolate Tart
Winter is a great time for baking so what better than this wonderfully indulgent Miso Caramel and Chocolate tart from pastry chef Ravneet Gill's delicious new book Sugar I Love You?
Ravneet writes: "Using a mix of cereal and melted chocolate for the base of a tart brings out my inner child. The base here is so madly addictive that it's quite hard to not eat it before pressing it into the tart case. (Perhaps it's better to make a double batch of the base so you can do just that.)
The use of a swirled-through miso caramel means that you don't need to sprinkle sea salt flakes on top.
Miso Caramel and Chocolate Tart with a Crunchy Cereal Base
Makes a 20cm (8in) tart
For the tart case
100g dark chocolate, chopped
40g unsalted butter, melted
30g roasted hazelnuts, lightly crushed
90g bran flakes cereal, lightly crushed
pinch of sea salt flakes
For the miso caramel
35g caster sugar
7g/1⁄2 tbsp unsalted butter
65ml double cream
1 tbsp white miso paste
For the dark chocolate ganache
200g double cream
60g milk chocolate, chopped
90g dark chocolate, chopped
Start with the tart case. Melt the chocolate and butter together over a bain-marie (a heatproof bowl over a saucepan of simmering water, making sure the bowl does not touch the water. Leave to melt, then allow to cool to room temperature) - or in short bursts in the microwave.
In a large bowl, mix together the hazelnuts, bran flakes and salt. Pour in the melted chocolate mixture and stir well.
Press into a 20cm (8in) tart tin, into the bottom and up the sides. It doesn't matter if it doesn't reach to the very top of the tin, you want just enough to give you a good edge of roughly 2.5cm (1in) deep. Place in the fridge to chill for up to an hour.
For the miso caramel, make a direct caramel in a saucepan by placing it over a medium heat, sprinkling in the sugar and letting it melt to a dark caramel. Add the butter and whisk well, then pour in the cream and let it bubble for a minute.
Remove from the heat and whisk in the miso paste. Set aside for a few minutes. When the caramel has cooled slightly, pour it into a heatproof dish and allow to cool further. We want it to be at pouring consistency but not hot.
To make the ganache, in the same pan that you've just poured the caramel from, add the cream and heat until steaming.
Place both the chocolates into a large heatproof bowl and pour over the hot cream. Let it sit for a minute before stirring with a whisk from the middle outwards until melted and smooth. Pour into the chilled tart shell and let it sit for 2 minutes.
Take the miso caramel and drizzle thickly all over the ganache. Use a butter knife to drag the caramel through the ganache to form swirls, then place in the fridge to set for 4 hours.
This will keep in the fridge for 2–3 days, but is best eaten as soon as the ganache has set.
What to drink: I'm not sure that a dessert wine isn't too much of a good thing with this wickedly sweet tart but if you disagree you go for it! Personally I'd go for a sweet sherry or madeira or a tawny port. Black coffee for me!
Extracted from: Sugar, I Love You: Knockout recipes to celebrate the sweeter things in life by Ravneet Gill, published by Pavilion Books. Image credit Ellis Parrinder.
If you found this post helpful and would like to support the website which is free to use please subscribe to my crowdfunder newsletter Eat This Drink That at fionabeckett.substack.com
You may also enjoy …
Recent posts …
Never miss a post!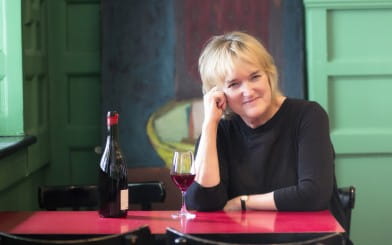 About Fiona
Events and appearances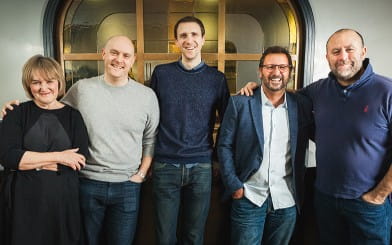 Work with me