Drinks of the Month
The best Jubilee fizz bargains
If you're planning to celebrate the Jubilee with a glass - or two - of bubbly you're not alone. According to Majestic the UK is going to be consuming 114 glasses of fizz per minute over the bank holiday weekend (not sure how they calculate this but fair to say it's likely to be a fair bit!)
A lot of it, they say, will be English sparkling wine which has come down a fair bit in price with brand leader Nyetimber widely on offer at around £28. But there are cheaper places to buy it than Majestic even with their mix six deal - and cheaper English sparkling wines, come to that (some of which are made by the same winemaking team as Nyetimber though under a separate label Rolling Green Hills).
If you're after a single bottle I would always advocate buying from an indy or direct from the producer if you have one near you but here's where you'll find the best supermarket bargains for bigger numbers.
For once Aldi and Lidl are not the place to go for cut-price bubbly although both have their well-priced champagne (Veuve Monsigny, in the case of Aldi, Comte de Senneval at Lidl)
But Asda, Morrisons, Sainsbury's and Tesco all have 25% off six bottle deals (in Tesco's case just for Clubcard members) which gives you more scope.
Asda
As I pointed out in my recent article for Guardian money Asda has the biggest discount at the moment - a half price deal on their newly launched Asquith Gardens which is selling for £9.99 and on which I was considerably keener than the customer who gave it a one star rating! Add the 25% discount if you buy 6 (which can be any six) and that brings the cost down to £7.49. They also have Heidsieck & Co Monopole Blue Top champagne for £14.99 a bottle though not, it seems, on the discount deal (corrected by the reader below) And if you're willing to drink cava rather than prosecco you can buy the very decent Marques del Norte for £7 (or £5.25 if you buy 6). Good with fish and chips.
Morrisons
Morrisons is obviously trying to steal Asda's thunder by reducing its 2010 vintage The Best English Sparkling wine which I think has the edge on the Asquith to £15 instead of £25. Other fizz (and other wines) in their The Best range are on a 25% discount if you buy 3 - rather than six - bottles which would bring their basic The Best prosecco down to £5.99.
Sainsbury's
Given its 25% off six bottles promotion Sainsbury's has the best price on Nyetimber which is already on offer at £28 which makes it £21 on this deal. I also like their Ellercombe English sparkling wine (normally £22 down to £16.50) and their Taste the Difference Conegliano prosecco which is reduced to £8.50 (making it £6.38 on this offer)
Tesco
Tesco is offering its Clubcard members 25% off six bottles (you really need to be a Clubcard member to shop at Tesco these days). I'm not a massive fan of their English fizz (the rosé is better but it appears to be out of stock at the moment) but would buy their always reliable premier cru champagne, particularly in indulgent half bottles (£12 reduced to £9 for Clubcard members who buy six. The full size bottle is £21 which comes down to £15.75.) If you prefer a slightly fruitier fizz the Graham Beck brut from South Africa (£13 reduced to £9.75) is really nice - good for those who find champagne too dry and prosecco a touch too sweet.
Waitrose
Waitrose has focussed more on Jubilee editions than special offers but it has a good deal on Nyetimber at £27.90 which might be worth getting if you just want a single bottle. And a special limited edition bottle of Moet rosé for £46.
Note, although I've given the links it may not be possible to order the wines online in time for the weekend.
That's it at the time of writing but given the intense competition to get customers through their doors for their main Jubilee shop I wouldn't be surprised to see more offers in the next couple of days.
If you found this post helpful and would like to support the website which is free to use please subscribe to my crowdfunder newsletter Eat This Drink That at fionabeckett.substack.com
Recent posts …
Never miss a post!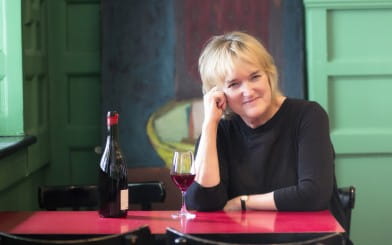 About Fiona
Events and appearances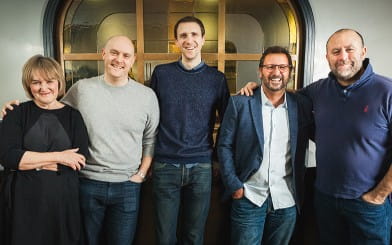 Work with me