Drinks of the Month
Two cheap South African Fairtrade sauvignon blancs
If you want to do your bit for Fairtrade projects during Fairtrade fortnight the good news is that you can do yourself a favour in the process. The Co-op which has consistently been the greatest supporter of Fairtrade wines has two well-made, well-priced South African sauvignon blancs which any savvy blanc lover should snap up
The first is the irrepressible Bruce Jack's Sauvignon Blanc 2021, Breedekloof 12.5% which they're currently selling at £7 a bottle. It's bright zesty and citrussy - the kind of crowdpleasing white you could take along to a party or drink with your Friday night fish and chips.
But if that's not inexpensive enough for you try their own label Co-op Irresistible Fairtrade Sauvignon Blanc 2021 12.5% which is on offer at £5.50 until March 15th and, better still, £4.50 if you're a Co-op member. Again it's fresh and citrussy though maybe a fraction smoother, rounder and less punchy than Jack's. Brilliant at the price though and a good all-rounder with all kinds of seafood and salads
You must wonder though, as I did, how much money goes to Fairtrade projects? The back label says that the wine "has funded a range of social projects in South Africa ranging from crèche facilities for pre-school children through to the renovation of an old people's home and drug awareness facilities."
The Co-op adds
• Vineyards that are Fairtrade certified receive at least the Fairtrade Minimum Price when they sell their wine (grapes) to a trader on Fairtrade terms. This protects against sudden price shifts and enables producers to plan beyond the next planting and harvesting cycle. The Fairtrade Minimum Price for wine (grapes) varies depending on the cost of living and business in each origin area and on its cultivation method (it is higher for organic than for conventional cultivation).
• The Fairtrade Premium – extra funds paid on top of the sales price – enables small-scale farmers and vineyard workers to invest in social, economic and environmental improvements.
It can't be a lot per bottle though I imagine the volume of sales the Co-op generates on Fairtrade products must be considerable.
Oh and while you're in the Co-op I would also buy the Fairtrade red I recommended last year, the 2019 Don David Blend of Terroirs Malbec-Malbec from Argentina, a delicious full-bodied red which is tasting really well at the moment and well worth £9.
If you found this post helpful and would like to support the website which is free to use please subscribe to my crowdfunder newsletter Eat This Drink That at fionabeckett.substack.com
You may also enjoy …
Recent posts …
Never miss a post!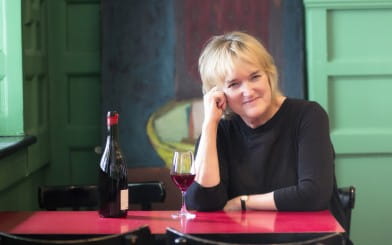 About Fiona
Events and appearances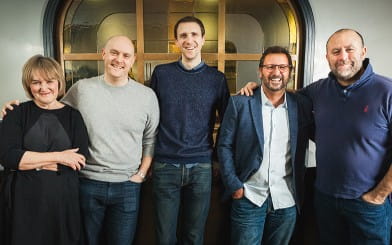 Work with me