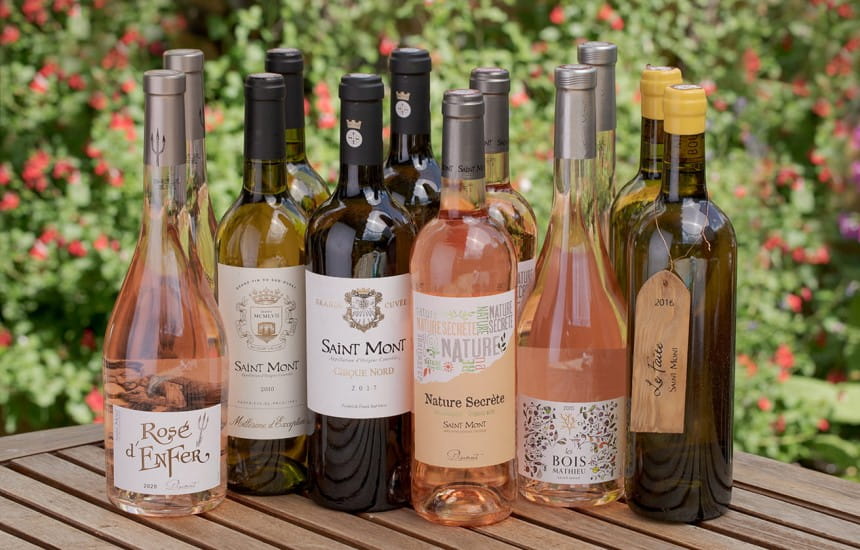 Competitions and offers
Win a case of Plaimont wines from south-west France
Although France is famous for wine there are parts of the country that fall under the radar and one of these is south-west France which is represented by the growers' co-operative Plaimont which has vineyards which stretch from the foothills of the Pyrenees to the hills and valleys of Gascony. Benedictine monks grew vines in the region back in the 11th century. THIS COMPETITION IS NOW CLOSED.
I visited them myself a couple of years ago and was really impressed with the work they were doing with less well known local grape varieties. Their wines, many of which come from the Saint Mont appellation in the Gers, are really quite unique and this month's prize is a chance to discover them for yourself
The case includes two bottles each of three different rosés and three whites. The rosés would make perfect drinking to see you through the last days of summer and the whites some special bottles to enjoy into the autumn and beyond.
The case consists of
Rosé d'Enfer 2020 £9.99 House of Townend who are showing the 2018 vintage but have the 2020
A fresh fruity rosé made from cabernet sauvignon combined with local grapes pinenc and tannat
Nature Secrète rosé £9.99 House of Townend
A similarly fruity wine made from the same grape varieties but grown organically. Perfect on its own, with starters, fish or shellfish.
Les Bois Mathieu rosé 2020 £7.50 The Wine Society
A drier rosé that they suggest drinking with a tomato salad or grilled red mullet (but barbecued prawns would also be brilliant)
Millésime d'Exception 2010 £14.50 Les Caves de Pyrène
A rare chance to drink a complex mature white wine that would be delicious with roast chicken and Comté cheese
Le Fait Blanc 2016 £20.95 Corney & Barrow
A complex oak-aged white made from the indigenous Gros Manseng, Petit Manseng and Petit Courbu which again ages impressively well. It would also go with roast chicken or guineafowl and Comté cheese
Cirque Nord 2017 £39.50 Corney & Barrow who have the 2016 vintage
Made from grapes grown in the Pyrenean foothills this amazing white has the capacity to age for over 10 years. There's a terrific food pairing recommendation on this one that will really make you want to try it!
" As a young wine, it will go beautifully with the finest fish and seafood, for instance a crisply-golden, line-caught sea bass or scallops with citrus zest and delicate hard cheeses such as Comté or locally farm-made Saint-Nectaire.
After several years of ageing, Cirque Nord will become the perfect partner to a rack of veal studded with truffles, a Christmas lobster or a cheese platter of washed-rind cheeses like Mont d'Or or Munster."
The closing date for the competition is 11.59pm GMT on Sunday August 1st 2021 and you must live in the UK and be over 18 to enter.
This is an advertising feature in association with Plaimont. For full terms and conditions, see below.
ENTER HERE
There are no active competitions at the moment.
Terms and Conditions
1. This prize draw is open to all subscribers of 18 or over, other than freelancers or contractors employed by matchingfoodandwine.com, Plaimont, their respective families and agents or anyone directly connected to the prize draw
2. No purchase is necessary.
3. Entries submitted through third parties or agents will not be eligible. Only one entry is allowed per person.
4. The prize consists of the case of Plaimont Saint Mont wines described above. The prize is non-transferable, non-refundable and cannot be exchanged for cash alternatives in whole or in part.
5. The closing date for entry to the draw is 11.59pm GMT on Sunday August 1st 2021. The winner will be drawn from the list of entrants by matchingfoodandwine by 11.59pm on Monday August 16th and will be notified by e-mail.
7. We ask for your name, email address and postal address in order to conduct the competition. We will delete this data as soon as the competition has concluded and the winner has received their prize.
8. In the event that you decide to subscribe to our monthly newsletter when you enter the competition, we will in addition record your name and email address in order to be able to send it out to you. You will be able to unsubscribe and ask us to delete your personal data at any time.
9. We accept no responsibility for late, incomplete, incorrectly submitted, corrupted or misdirected entries.
If you found this post helpful and would like to support the website which is free to use please subscribe to my crowdfunder newsletter Eat This Drink That at fionabeckett.substack.com
Recent posts …
Never miss a post!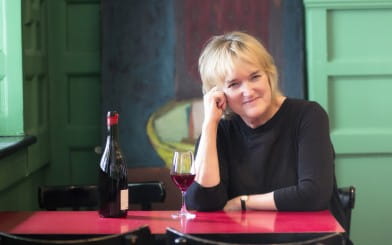 About Fiona
Events and appearances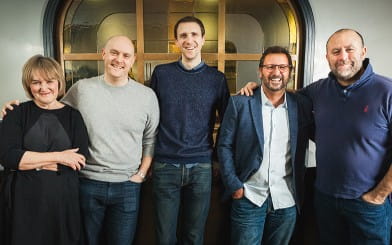 Work with me