Recipes
Prawn, lime, peanut and herb rice noodles
If you've always thought cooking for yourself is a bit dispiriting buy Signe Johansen's book Solo which is full of delicious and inspiring recipes like this zingy pad thai-ish dish of prawn noodles.
Signe writes: This is a super dish to rustle up when you're tired and hungry - it takes just minutes to prepare and can be eaten either hot or at room temperature. An ice-cold beer alongside wouldn't go amiss, but a glass of green or jasmine tea also makes an excellent accompaniment.
WARNING: this recipe includes peanuts
Serves 1 (generously. It would easily stretch to two FB)
100g thick or thin rice noodles
vegetable or sunflower oil, for frying
150g raw shelled prawns (or defrosted frozen ones)
1–2 garlic cloves, finely chopped
1 green chilli, finely chopped
1 spring onion, thinly sliced
small bunch of mint and/or coriander, roughly chopped
1 small carrot, coarsely grated or cut into ribbons with a vegetable peeler
small handful of salted peanuts, roughly crushed
sea salt and freshly ground black pepper
lime wedge, to serve (optional)
For the sauce
grated zest and juice of 2 unwaxed limes
1 tbsp fish sauce
1 tbsp soft light brown sugar or palm sugar
1 red chilli, finely diced
1 garlic clove, finely grated
Combine the ingredients for the sauce in a bowl.
Cook the rice noodles according to the packet instructions until al dente, drain,
toss them in the sauce and set aside.
Meanwhile, heat a little oil in a skillet or frying pan over a medium heat, add the prawns and fry for a few minutes until golden-pink and opaque – remove them from the pan as soon as they're done so they don't become tough. Add the garlic, chilli and spring onion to the same pan once you've removed the prawns and fry gently for a couple of minutes, then remove the pan from the heat and return the prawns to the pan so all the flavours blend.
Serve the noodles in a shallow pasta bowl or on a dinner plate and scatter over the prawns, herbs, carrot and crushed peanuts. Season to taste and add a lime wedge, if you wish.
Variation: Feel free to add other vegetables such as chopped pepper, broccoli or beansprouts (raw or cooked). I sometimes like to add edamame beans, broad beans and grated courgette, too.
What to drink: I had a bottle of Japanese koshu wine open which went perfectly but a dry riesling or grüner veltliner would also be delicious
Extracted from Solo by Signe Johansen published by Bluebird Books at £16.99. Photograph © Patricia Niven.
If you found this post helpful and would like to support the website which is free to use please subscribe to my crowdfunder newsletter Eat This Drink That at fionabeckett.substack.com
You may also enjoy …
Recent posts …
Never miss a post!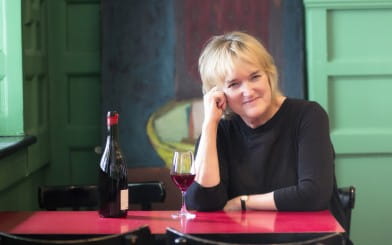 About Fiona
Events and appearances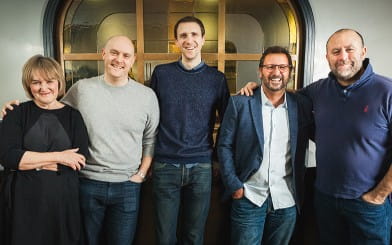 Work with me