Match of the week
Sukiyaki Wagyu and red burgundy
I'd have been hard pushed to explain exactly what sukiyaki was before I had it this week at Jason Atherton's swish new restaurant Sosharu in Clerkenwell.
But it's a real showstopper of a dish that arrives at the table sizzling away in a cast iron dish over a burner, borne in this case by an improbably good-looking chef who looks as if he's stepped straight off an advertising shoot
The ingredients seem quite simple - glass noodles, shitake mushrooms, tofu and heavily marbled wagyu beef and at first you don't think it's going to pack much of a punch but then The Handsome One returns to your table to toss the ingredients together and there's this great waft of a deeply savoury umami-rich sauce.
With nothing in my glass I was thinking wistfully of burgundy so was gratified when the sommelier produced a bottle of Domaine de Trapet's 2012 Marsannay which struck exactly the right note. Not cheap at £15 a 125ml glass but a chance to try something really delicious. If I'd been drinking sake that woud have worked well too as, I suspect, would a dry amontillado sherry.
If you're inspired to try this at home I found a similar-looking Wagyu sukiyaki recipe from chef Masaharu Morimoto on the Food Network website. And here's an interesting post about the difference between sukiyaki and shabu shabu if you're as confused as I was.
I ate at Sosharu as a guest of the restaurant.
If you found this post helpful and would like to support the website which is free to use please subscribe to my crowdfunder newsletter Eat This Drink That at fionabeckett.substack.com
You may also enjoy …
Recent posts …
Never miss a post!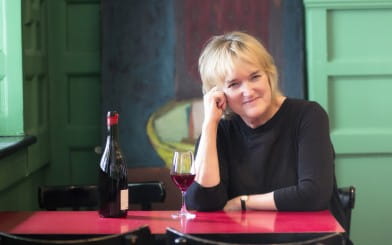 About Fiona
Events and appearances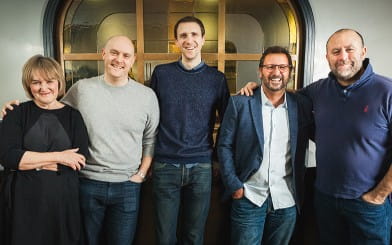 Work with me