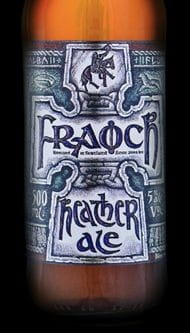 Top pairings
Which beers are best for Burns' Night?
Although we naturally think of drinking whisky on Burns' Night, beer is just as appropriate a pairing, especially for haggis. And with Scottish beers like Brewdog and Innis & Gunn in wide distribution it's not too hard to find a homegrown one.
Popular suggestions when I asked some of my fellow beer lovers on Twitter included Fraoch heather ale, Innis & Gunn original and Traquair House Ale or Ola Dubh for the cheeseboard. Beers aged in whisky casks obviously kill two birds with one stone.
If you're prepared to stray outside Scotland a tasting a couple of years ago suggested that strong Belgian beers like Chimay Bleu and Westmalle Dubbel are the ideal match. Two dark Orkney beers, Dark Island and Skullsplitter did well too.
Here are some other suggestions:
@TheBeerCast Got to be @WilliamsBrewery Fraoch, goes beautifully with haggis - nothing I've tried has worked better
@goodtastefood Williams Bros have done an amazing imperial Fraoch, at 10% I believe
@R_McCormack heather ale
@timcarlislewine brewdog and innis & gunn obv. Also Fraoch Grozet from orkney brewery
@FairgroundComms as a non whisky drinker, Innis & Gunn Original goes brill with the flavours of a Burns' Supper - whisky kick & no dram in sight!
@rowanmolyneux Harviestoun Ola Dubh
@Caledonianbeer all a matter of personal taste but Deuchars is excellent with spicyness of haggis. For traditional go Caley 80 :)
@lucychippindale how about Schiehallion Craft Lager from the Harviestoun Brewery?
@BeersManchester @HarviestounBrew Schiehallion hits just about any spot I can think of!
@ChefTimAnderson Traquair House Ale/900/Jacobite. Also anything whisky cask-aged, of course! Possibly @HarviestounBrew Highland Park Ola Dubh.
@beeradventcal Glen Garioch or Glen Spey barrel-aged Imperial Brown Stout from @kernelbrewery. Poetry in a bottle.
@BrewdogBristol Paradox Isle of Arran
@ilikeotters Dogma Scotch Ale, or Cairngorm Wildcat, a lovely malty caramel ale
@emmaorussell something from Allanwater Brewhouse - Bridge of Allan Brewery! Keep it Scottish :-)
@Kingsbarnsdist check out @standysbrewing!
@howlingcow McEwan's 90 shilling!!
@indiespiritbath i would recommend @TopOutBrewery's dark abbey beer, its a cracker!!
Rose Murray Brown (@RoseMurrayBrown) of the Scotsman recommended a relatively new brewery @edenbrewery near St Andrews which you can read more about here
You might also enjoy this post I wrote on a crazy Burns Night with Brewdog a couple of years ago and find this article on Scottish beer I wrote for the Guardian useful.
Any other Scottish beers you think would hit the spot with haggis?
If you found this post helpful and would like to support the website which is free to use please subscribe to my crowdfunder newsletter Eat This Drink That at fionabeckett.substack.com
You may also enjoy …
Recent posts …
Never miss a post!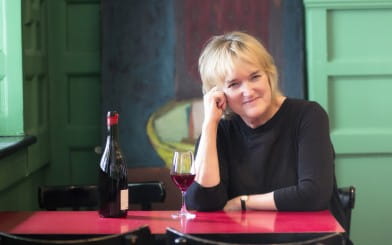 About Fiona
Events and appearances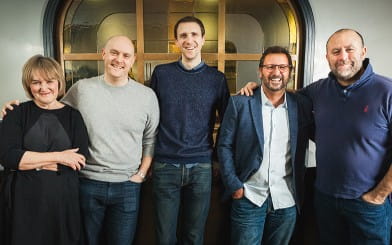 Work with me