Top pairings
Some top beer and wine pairings for Cheshire cheese
I've recently had the chance to taste through a range of wines and beers with Cheshire - Appleby's Cheshire to be exact - so the hits and misses are fresh in my mind. As you probably know it's a British territorial cheese with a crumbly texture and mellow flavour but quite a firm bite.
Maybe there's a bit of auto-suggestion from the rich orange colour but red wine appeals to me more than white. The creamy Burgundian-style Chilean Chardonnay I was sent (Errazuriz Wild Ferment) didn't really stand up to the cheese. A Vidal Syrah was a bit too powerful and a Louis Jadot Beaujolais too light but a Cairanne Côtes du Rhône Villages 2010 (from Marks & Spencer) was absolutely spot on.
I suspect other medium-to-full-bodied southern Rhone and Languedoc reds would match well too along with inexpensive Bordeaux and Rioja reservas. This is a classic British cheese which suits traditional wines. Vintage port (less sweet than younger ports) would also be a good choice as would a medium-dry madeira or a nutty amontillado sherry.
With Appleby's smoked cheddar I found a 2009 Villa Maria Marlborough Pinot Noir was a great match enhancing the almost bacony taste of the cheese. (I'm not a huge fan of smoked cheese myself but if you are a sweet-fruited pinot like this will ramp up the smoky flavours).
If you do fancy a white, as you well might with a white Cheshire, try a crisp fruity one. English whites such as Bacchus should pair well as should Côtes du Gascogne and dry German Riesling (not wines I had in my tasting line-up)
Beer is a good match for Cheshire too. I was also tasting a new range of beers from the Wild Beer Company and loved the combination of a very hoppy, almost orangey pale ale called Fresh with the basic Appleby's Cheshire. So other pale ales and bitters should work too. As should a medium-dry cider particularly if you accompanied the cheese with an apple chutney.
The main thing to remember is that I was tasting a particularly good artisanal example of Cheshire. More commercial versions will be much blander and therefore more easily overwhelmed by strong wines.
If you found this post helpful and would like to support the website which is free to use please subscribe to my crowdfunder newsletter Eat This Drink That at fionabeckett.substack.com
You may also enjoy …
Recent posts …
Never miss a post!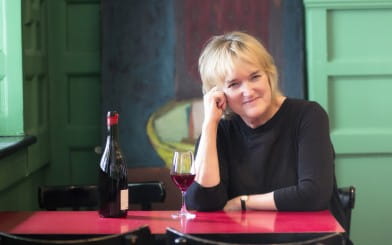 About Fiona
Events and appearances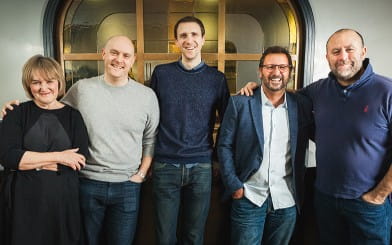 Work with me