Top pairings
Beer and Cheese: my 5 favourite pairings
Beer blogger Steve Lamond has been matching beer and cheese for the past seven years and has compiled an invaluable guide on his blog Beers I've Known. Hare are his 5 all-time favourites which include some cracking combinations.
Fiona asked me if I'd like to do a guest post on beer and cheese pairings. Never being one to eschew blathering on about my two favourite topics I of course said yes. I've chosen my top five pairings. I'm not saying they're the best in existence but they're the five that have most impressed me over the years.
I've not tried to put them in any order as that would be just too hard! Note that all of my favourites are British cheeses and unpasteurised (with the exception of the Colston Bassett) highlighting what fantastic producers of both beer and cheese we have in this country. Most of the beers should be readily available within the UK, but alternative beers have been suggested in case of difficulty (or if you want to try more than one beer!)
Bristol Beer Factory Hefe and Fresh Ragstone Goats Cheese
This pairing was tasted at Fiona's own Cheese School and just really worked. The creamy lemon in the cheese complemented the wheat spice and yeast clove esters in this Hefeweizen beer. A light carbonation to titivate rather than scrub the tongue. A great lunchtime pairing.
Alternatives: Weihenstephaner Hefeweissebier, Schneider Weisse
Flying Dog Gonzo Imperial Porter and Colston Bassett Stilton
A classic American beer with a classic British cheese, I can still taste this in my mind one year on. Sweet funky blue marries fantastically with the umami of dark malts in the Imperial Porter. The piquant fruitiness of the cheese complements the yeast and malt fruit flavours. Our friend carbon dioxide works wonders at cleaning the palate after each bite. I'd also love to try this with Stichelton for even greater flavour heights.
Alternatives: Guinness Foreign Extra Stout, Brooklyn Black Chocolate Stout
Franciscan Well Bellringer and Sparkenhoe Red Leicester
Until I'd tried this unpasteurised version, I'd written off Red Leicester as plastic and avoided it. This cheese is fantastic however. As pungent as a mature cheddar and with a lot of fruit too the beer pairs very well with the Extra Special Bitter "style" of beers. The beer brings seville marmalade and candied citrus peel to the table on a chunky raft of malt. Just enough alcohol to ensure it doesn't get lost under the cheese. The unexpected pairings are often the most rewarding.
Alternatives: Fuller's ESB, Marble Old Manchester
Marble Saison Special 2011 and Stinking Bishop
I have a soft spot for washed-rind cheeses and Stinking Bishop by Charles Martell is my very favourite. Those slightly funky fruity aromas pair oh so well with Belgian yeast used in Saison beers, placed together they enhance each others' flavours to a new level. There's a fairly meaty savoury flavour brought to the fore and the New World hops that Marble loves to use are also accentuated by the pungent cheese. I could polish off a whole bottle easily.
Alternatives: Saison Dupont, Dark Star Saison
Fuller's Vintage Ale and Keen's Mature Cheddar
Bottle conditioned and released on an annual basis using the best of that year's ingredients, Fullers Vintage is a fantastic Barley Wine. It changes with age but all vintages should pair just as well with the Keen's cheddar. Being of higher alcohol the beer is able to deftly grapple with the tongue-tingling cheese whilst the cheese coaxes more fruity flavours from those malty depths. A perfect nightcap.
Alternatives: Thomas Hardy Ale, JW Lees Harvest Ale
Steve blogs as Beers I've Known and posts a monthly cheese and beer pairing. He has a guide to beer and cheese matching available at tinyurl.com/beer-cheeses
For more tips on pairing beer with cheese, check out this guide from Culture Cheese.
What are your favourite beer and cheese pairings?
If you found this post helpful and would like to support the website which is free to use please subscribe to my crowdfunder newsletter Eat This Drink That at fionabeckett.substack.com
You may also enjoy …
Recent posts …
Never miss a post!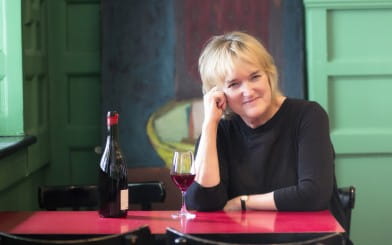 About Fiona
Events and appearances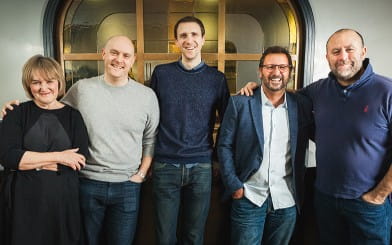 Work with me