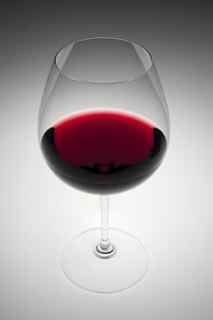 Top pairings
10 top Portuguese table wines
Hot on the heels of quality improvements in recent years the buzz about Portuguese table wines has spread throughout the wine world. Efforts of individual small producers and larger companies, coupled with focused efforts made by the various generic bodies, have helped to cast aside the tired image of Mateus and Lancer's.
In addition to its always exceptional fortified Ports and Madeiras, Portuguese wines from the Algarve to the Minho now stand alongside the best of the world on restaurant lists and shop shelves wherever their wines are imported. Below are 10 of the best, tasted in London, March 2009.
Quinta do Noval Douro red 2005
£152 for a case of six bottles Fine + Rare http://www.frw.co.uk/
US: Vintus www.vintuswines.com
Made by this legendary port house's current director, Christian Seely and his wife, this was first released with the 2004 vintage. Young vines of traditional grapes form this deeply earthy, medium-full bodied red with lots of soft tannins. Elegantly modern without falling into flashiness, its time resting in 100% new French oak assists in its long and spicy finish. Use as you would with any other rich, top European red with pedigree: matches such as a grilled steak or lamb burger come to mind. (it's also curiously good with moderately spiced lamb curries like a rogan josh FB)
Luis Pato Vinhas Velhas white VR Beiras 2007
£8 Raymond Reynolds 01663 742 230 www.raymondreynolds.co.uk
US: Aidil Wines & Liquors www.aidilwines.com
A blend of traditional grapes, predominantly the regional favourite Bical, grown on chalky clay soils fermented half in steel and half in chestnut barrels. The very minerally, oaky nose and palate yields to a warm and crisp finish. Hinting of greengage plum and apricot it was recommended by the attending Pato staff member to accompany roasted, meaty fin fish or lobster with brown spices. Almost chose the cheerfully fruity sparkling white Maria Gomes over it but this had so much going on it can't go without mention. The best bargain of this list.
Filipa Pato Nossa white VR Beiras 2007
£20 Clark Foyster Wines 0208 567 1589 www.clarkfoysterwines.co.uk
US: IPO Wine www.ipowine.com
Now having struck out on her own with her sommelier husband William, Luis's equally talented daughter sources what she asserts are "the two finest varieties in the Beiras region and our personal favourites, Bical and Encruzado" to make this terrificly exotic and playful medium-bodied white. Fermented in new oak barrels, it's redolent of pear, quince, and vanilla. Grippy with good length, she recommends it with the style of soft and creamy sheep's milk cheese so common in Portugal.
Quinta de la Rosa Reserve Douro red 2006
£20 Fields, Morris & Verdin 0207 819 0360 www.fmvwines.com
US: Henry Wine Group www.henrywinegroup.com
With 55ha of vines this noble Port house has plenty available to diversify and did, in 1988, to be amongst the 'first wave' of Douro table wine producers on a significant level of both quantity and quality. Their Vale do Clara white is a perennial bargain favourite of mine but this selection of preferred parcels from the Vale do Inferno vineyard, aged 18 months in Allier oak barrels, sports licorice and blackberry aromas. The palate is ripe, fruity and balanced upon a medium-bodied frame. The finish is spicy and surprisingly high in acidity. Owner Sophia Bergqvist suggested a pairing of richer meat dishes such as venison or boar, mature cheddars or a hearty and traditionally seasoned stew.
Lavradores de Feitoria Poeira Douro red 2006
£30 Raymond Reynolds 01663 742 230 www.raymondreynolds.co.uk
US: Henry Wine Group www.henrywinegroup.com
This north-facing vineyard comprises over 20 varieties of vines of 70-80 years of age. An earthy, yeasty nose gives way to a dense black fruits and cocoa palate high in acidity and tannins. Long finishing. A bit of a blockbuster, it's a bit difficult to ascertain what it would work with at the table at this youthful stage. Strong cow cheeses? A project between Olga Martin and her husband Jorge Moreira, Quinta de la Rosa's winemaker, along with QdlR's Bergqvist family, the aforementioned Sophia Bergqvist lays claim to the first and only 100% Alvarinho in the Douro which this reviewer has yet to taste.
Symington Family Estates Altano Biologico Douro red 2007
£8 John E Fells & Sons 0144 287 0900 www.fells.co.uk
US: Premium Port Wines www.premiumport.com
While this is far from the best the formidable Symington family has to offer - that nod would go to its Prats-partnered Douro benchmark Chryseia - it is a new bottling worth seeking out. From a 7ha organically-certified vineyard deep in the Douro Superior it's fresh, grapey and makes for a sizable summer BBQ wine.
Wine & Soul Pintas Character Douro red 2007
£20 Corney & Barrow 0207 265 2400 www.corneyandbarrow.com
US: Winebow www.winebow.com
Plump, juicy, purply fruit...yum! Blueberry flavors throughout with good length. But don't let the immediate gluggable pleasure fool you: this is a serious wine. Treading in stone 'lagares', a costly ancient process, accounts for the very fine tannins which should allow this to age and develop for many years. Try Roast duck with green herbs and a light dose of plum sauce.
Esporao Private Selection Alentejo red 2005
£20 Charles Hawkins & Partners 01572 823 030 www.charleshawkins-wines.com
US: Ideal www.idealwine.us, Vinum www.vinumimporting.com
Smoky, licorice aromas. Medium body, medium-high acidity and tannins, juicy with a bright and long finish. From a 20-year old vineyard overseen by Esporao's renowned winemaker David Baverstock. Malolactic and aging both take place in new French oak. The acidity indicates that a traditional fatty cut of pork or lamb would suit. (Maybe suckling pig? FB)
Quinta de Casa Amarela Douro Selection white 2008
£15 Castas 07894 809 112 www.castas.co.uk
US: not known
This venerable estate has released this wine for the first time. Its grapefruit and guava aromas strike a clear and well-defined note leading one to expect the same on the palate...and it delivers. Elegant ginger notes on a medium body, then a warm and expansive finish. Calls for medium-hot Thai or Vietnamese fish or poultry dishes.
Quinta da Aveleda Vinho Verde white 2008
£7 Raisin Social 01883 731 173 www.raisin-social.com
US: widely available $5-6
Culled from the indigenous Loureiro, Trajadura, and Alvarinho grapes - the same used in the more famous Rias Baixas just across the border in Spain - from this 160ha vineyard which dates to the 17th century. Fresh and invigorating, try it with swordfish tempura drizzled with a passionfruit sauce or a quickly grilled curried scallop.
If you found this post helpful and would like to support the website which is free to use please subscribe to my crowdfunder newsletter Eat This Drink That at fionabeckett.substack.com
Recent posts …
Never miss a post!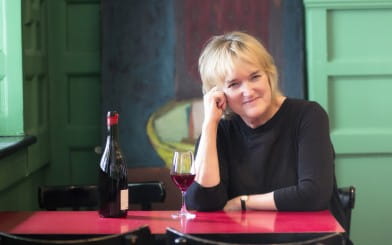 About Fiona
Events and appearances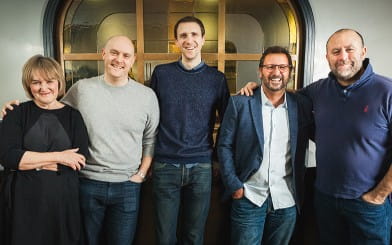 Work with me