Top pairings
10 top Austrian dry whites - a personal pick
Continuing our series where guest wine writers pick their top wines from the major London wine tastings here are wine writer David Furer's favourite whites from the recent Wines of Austria tasting, together with his suggested food pairings.
David writes: The following list is by no means exhaustive, only a tiny snapshot of the many terrific wines available in the UK which I tasted the annual February tasting of Wines from Austria in London
Brndlmayer Riesling Heiligenstein Alte Reben Niedersterreich 2005
32 Richards Walford 01780 460 451 www.r-w.co.uk
US: Michael Skurnik Wines www.skurnikwines.com
In the charming Kamptal wine village of Langenlois rests one of Austria's best-distributed family wine labels. Willi Brndlmayer's production is culled from a relatively large estate, 70ha owned and 12ha rented. The estate's dedication to the use of old wood and avoidance of malolactic conversion reflects that of his close friend and colleague, Schloss Gobelsburg's Michael Moosbruger. This earth-, honey- and fruit-layered riesling is a classic. Its minerally structure braces the understated fruit and finishes both long and complex. Suits the fresh salmon marinated in chive-infused oil with radish sprouts at Fred Loimer's Loisium restaurant.
Birgit Eichinger Grner Veltliner Hasel Kamptal 2007
10 Armit Wines 020 7908 0600 www.armit.co.uk
US: Weygandt-Metzeler www.weygandtmetzler.com
I first took notice of Frau Eichinger's clean and straight wines (stainless steel and added yeasts are the rule here) at last year's Austrian tasting. While it was a noble 2006 riesling which then intrigued me it was a far more accessible gv from less-favored loess soils which delighted me last month. Concentrated dried yellow fruits with a powerful and long high-acid finish. She recommends this with sea bass sashimi drizzled with yuzu sauce such as she tried the previous evening at London's Zuma restaurant.
Johann Donaubaum Riesling Bergterrassen Smaragd Wachau 2006
28 Novum Wines 020 7820 6720 www.novumwines.com
US: Monika Caha Selections www.mcselections.com
The Wachau's current wunderkind fashions wines from his 5ha in the Spitzer side valley. He eschews botrytis, preferring his wines to be "a window into the soil." His dry wines yield approximately 20hl/ha, a meagre measure by any standard other than that for noble sweet wines. Formerly only sold in the family pub along with all Donaubaum's wines, his top riesling has an understated nose of green appple and dried peach. Filigreed, medium body, with a hint of warmth on the long and earthy finish. His suggested wine match is steamed freshwater fish with mildly-seasoned green vegetables, better to emphasize the mineral purity in the wine.
Jurtschitsch-Sonnhof Grner Veltliner Kferberg Niedersterreich 2007
24 Awin Barratt Siegel Wine Agencies 01780 755810 www.abswineagencies.co.uk
US: Wein-Bauer www.weinbauer.com
Once a most traditional Austrian estate, the Jurtschitsch family are now no strangers to innovation (their 22nd edition of the trademarked 'GrVe' wine is now available); the three working generations are now converting to full organic production. I'm rarely one for oak on my gvs but this is the exception proving the rule. The oaky blast on the nose carries through to the palate then is quickly ushered away by layers of spices and fresh yellow fruits. Would be delicious accompanying a summer lunch of oak-grilled chicken & veggies with a side of creamy curried cabbage salad.
Loimer Riesling Steinmassl Niedersterreich 2007
32 Liberty Wines 020 7720 5350 www.libertywine.co.uk
US: Vin di Vino www.vindivino.com
Fred Loimer's slick 'Loisium' restaurant, hotel, and Wine World museum cum wine playland allow him a grand stage to play around with wine & food pairings. He grows biodynamically and Loimer is one of Austria's great proponents of screwcapped wine. It's not often one encounters a wine stinking of cannabis but this one puts me squarely in the mind of my native California's most important cash crop. Medium-bodied with a big, minerally finish, try this with freshwater fish like pike-perch (zander) or mountain trout (saibling) in a saffron-cream sauce.
Nikolaihof Wachau Riesling Steiner Hund Wachau 2003
30 Richards Walford 01780 460 451 www.r-w.co.uk
US: Michael Skurnik Wines www.skurnikwines.com
Although the Saahs family have resided here only 110 years, the Nikolaihof is Austria's oldest continuously inhabited building at over 2000 years. The estate is comprised of 22ha solely planted to white varieties in Wachau and is noted for owner Christine's early adherence to biodynamic viticulture. 'Rocky Dog' is a terraced, south-facing vineyard over the Danube they share with another vintner or two but this is the only one available on export. The booming, honeyed Riesling nose gives way to a heavy mineral palate with - considering the vintage - a remarkably fresh finish. Just beginning to unravel, this would be terrific with stewed veal in a cream-caper-shallot sauce.
Petra Unger Grner Veltliner Alte Reben Oberfeld Kremstal 2007
15 Fields, Morris & Verdin 020 7819 0360 www.fmvwines.com
US: Adventures In Wine www.adventuresinwine.com
"My wines reflect my dedication to nature and my passion for winemaking," the Kremstal/Wachau winemaker is fond of saying. This gv was picked late, in early November, from a 45-year old loess vineyard, whole bunch-pressed, and fermented dry to 2g/l of residual sugar in stainless steel with no added yeasts. Reticent both on the nose and palate, it's an earthy monster needing time to relax. The friendly Frau Unger recommended this with beef or duck glazed with moderately strong Thai spices.
Pichler-Krutzler Grner Veltliner Klostersatz Wachau 2007
15 Richards Walford 01780 460 451 www.r-w.co.uk
US: Weygandt-Metzeler www.weygandtmetzler.com
After doing time at the FX Pichler estate young Erich Krutzler struck out on own with his successful Marof project across the border in Slovenia, and with his wife Elisabeth Pichler-Krutzler. Their eponymous dual estate encompasses Burgenland for blaufrnkisch and Wachau for gv, pinot blanc, and riesling. This young gv, redolent of white currant and grapefruit with a notable minerally background, pairs beautifully with (slightly) sweet & sour pork.
Salomon Undhof Grner Veltliner Von Stein Reserve Kremstal 2007
22 Lea & Sandeman 020 7244 0522 www.londonfinewine.co.uk
US: Michael Skurnik Wines www.skurnikwines.com
"2006 will give us less but better wine, 2007 more but earlier-drinking wines," declared Bertold Salomon of his family's wines. "There is much to be gained by working closer with nature." His decidedly open perspective, spurred by time spent at his Australian winery, has led him to introduce glass stoppers on some of his wines. During a visit I was lucky to taste his 1979 Riesling Reserve Kgl, still vibrant and juicy. The Vom Stein bottling at this 18th C. family estate is amongst the most representational gvs this country offers. This version has layered fruit and tea flavours with a fine mineral expression. The hint of honey on the finish gives a sense of concentration which helped Salomon to suggest this with leaf-wrapped, baked black cod or bollito misto.
Schloss Gobelsburg Riesling Zbinger Heiligenstein Kamptal 2007
15 Clark Foyster Wines Ltd. 020 8567 3731 www.clarkfoysterwines.co.uk
US: Michael Skurnik Wines www.skurnikwines.com
When a count of the world's most restless winemakers is made Gobelsburg's Michael Moosbruger invariably makes the cut. He works with six erstes gewchs on 40ha. Concerned with enough acidity to balance Austria's fuller-bodied dry whites Moosbruger said "I think 2006 is one of the most exceptional years for Austria though 2007 was more ripe." His top riesling rises from the glass with aromas of flowers and white peaches. A bit of fruit pops out on the palate before being buried under an avalanche of minerality. With its high-acid finish the cerebral winemaker recommended this wine with a slightly piquant lobster ceviche.
Californian David Furer is the author of Wine Places (MitchellBeazley, 2005), a contributing editor to the US restaurant magazinesSante and Sommmelier Journal and a contributor to Tom Stevenson'sannual Wine Report (Dorling Kindersley)
If you found this post helpful and would like to support the website which is free to use please subscribe to my crowdfunder newsletter Eat This Drink That at fionabeckett.substack.com
Recent posts …
Never miss a post!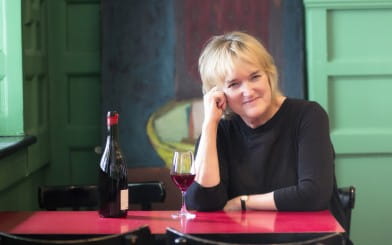 About Fiona
Events and appearances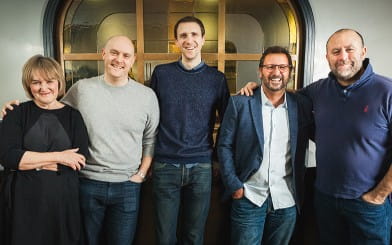 Work with me