Top pairings
Best matches for the Observer's 50 Best Recipes Ever
I have to say I mistrust lists like the Observer's 50 Best Recipes Ever. Who's to say? Celebrity chefs get to pick their favourite but may do so for many reasons: the need to sound interesting/as if they have humble roots or the fact they love their mum or gran. But chances are some of them will be your favourites too. Here's what I'd drink with them:
1 Nobu's black cod
I once did a wine tasting at Nobu and found that oaked white Bordeaux (Chateau Smith-Haut-Lafitte, as it happens) was the ideal match for this dish. Sake would be good too.
2. Steak tartare
Even though this is steak it's not an ideal red wine dish IMO. Champagne - especially ros champagne - is much better
3. Home-style chicken curry
Opinions are divided as to whether wine makes a good match for curry. I reckon it does but given Atul Kochhar, who nominated it stresses it's 'home style' I think I'd pick an IPA (Indian Pale Ale) with this recipe.
4. Marcella Hazan's Risotto with globe artichokes.
Globe artichokes are held to be difficult but I generally find a dry Italian white works fine: something like a Verdicchio or Vermentino.
5. The Ivy's Salmon Fishcakes with sorrel sauce
Fine white burgundy or similar cool climate chardonnays are a safe bet with salmon fishcakes and I'd stick to that, even with the tangy sorrel sauce.
6. Scott's razor clams with Chorizo and broad beans
Two obvious possibilities here - a chilled, freshly opened manzanilla or an Albarino (Spanish white wine from Galicia) but this is a dish that could also take a light to medium weight Spanish red (say, a Tempranillo) or dry ros
7. Grandma Jeanne's roast chicken
Why are French chefs - in this case Ducasse - so sentimental about their female relatives? Whatever - it would be hard to beat a good red burgundy with this
8. Caroline Conran's Devilled Kidneys
Ferguson Henderson of St John picked this unfortunately titled recipe as his favourite. I'm not sure it's not a beer dish (a hearty British ale ) but you could drink a robust Rhone red like a Gigondas
9. Nigel Slater's Crabcakes with pea pure
The Thai-style spicing in the crab-cakes (lemongrass, ginger and chilli) suggests a dry German or Austrian riesling. A Marlborough Sauvignon Blanc from New Zealand should work too.
10. Thai prawns with salt
There are 10 birds eye chillies in this recipe from David Thompson and a lot of lime juice. Even Alsace pinot gris, normally my favourite pairing with Thai won't survive the onslaught. Lager if anything
11. Smoked haddock chowder
I generally like unoaked chardonnay with chowders but this one which contains smoked fish and a fair amount of cream could take an oakier example. Not too oaky though.
12. Jean-Georges Vongerichten's ribbons of tuna, avocado, spicy radish and ginger marinade
As well as the ginger marinade this has a kaffir lime syrup and is accompanied by chilli oil. Very difficult to suggest a pairing without tasting it. Try Grner Veltliner.
13. Macaroni cheese
I recently discovered a mid-weight Saint-Emilion was a good match for macaroni cheese so if you haven't tried that give it a go.
14. Fergus Henderson's Roast Bone Marrow and Parsley Salad
Something sharp and French. Aligot or a young Chablis.
15. Nigel Slater's roast chicken wings with lemon, maple syrup and cracked pepper
Sweet and sour is a difficult combination for wine and besides this is a comfort dish. A soft juicy red such as a Chilean Merlot would probably work OK, but I'd probably opt for a Duvel (strong golden Belgian lager)
16. Welsh rarebit.
Definitely a beer dish - the same ale as you use in the recipe.
17. Chocolate mousse
Sweet red wines work best with dark chocolate but fruit flavoured liqueurs like frozen cherry brandy or lightly chilled Grand Marnier are good too.
18. Elizabeth David's chocolate and almond cake
I love espresso with chocolate cake.
19. J. Sheekey's Fish Pie
Another chance for a classy Chardonnay to shine.
20. Potato pie with smoked bacon and creme fraiche
The recipe in this selection (from Eric Chavot of The Capital) I most want to try - but then I'm a potato addict. Perfect, I reckon, with an Alsace Pinot Blanc
21. Jellied Eels
Most people would drink a cuppa builder's (tea) with their jellied eels but Rick Stein (who knows his wine) says he enjoys them with champagne and who I am to quarrel. Cava would obviously be a more economic pairing
22. Caroline Conran's Fish and Chips
Another candidate for sparkling wine. Or a nice sharp lemony Sauvignon Blanc.
23. Gennaro Contaldo's linguine with olives, capers and tomatoes
Cooked tomato-based pasta sauces generally work better with red wine than white, especially if they contain punchy ingredients like olives and capers. A southern Italian or Sicilian red should do the job
24. Meatballs
There are meatballs and meatballs but this recipe from Allegra McEvedy is quite spicy. A simple gutsy southern French - or even Moroccan - red should cope
25. Anna del Conte's Lemon risotto
Lemon can be tricky in a savoury dish. Oddly a red wine like a Valpolicella can work better than a white though a neutral dry Italian white such as a Vermentino should be OK
26. Claudia Roden's Baba Ghanoush (aubergine pure)
Likely to be served as part of a selection of mezze. I like dry ros with this kind of food.
27. Constance Spry and Rosemary Hume's Coronation Chicken
I doubt if the pair would have chosen this but I rather fancy an Aussie Viognier from Yalumba.
28. Apple Tatin
Apple desserts tend to be the easiest to pair with sweet wine but the caramelisation in a Tatin means you'll need one with a fair amount of sweetness and intensity. Look out for Austrian sweet wines, classified as Ausbruch.
29. Moro's broad bean and dill pilav
Another mezze-ish dish that would work well with ros or a crisp dry white like Picpoul de Pinet. And Sauvignon Blanc always goes well with dill
30. Simon Hopkinson's southern-style fried chicken thighs
Sparkling wine is always good with anything crispy but I'm sure they'd crack open a beer down in the South (or iced tea if they were in a dry area)
31. Michel Roux's Souffl Suissesse
It may sound as if I'm fixated on champagne (I am) but I can't think of a better pairing for this savoury cheese souffl.
32. Nigel Slater's grilled chicken with fresh herb sauce
A simple, delicious recipe that could take a dry white or ros but with which I'd probably reach for a lightly chilled Cabernet Franc-based Loire red.
33. Pork with black bean sauce
Ken Hom's choice and I suspect he'd pick a red. High end Bordeaux probably but a new world Cabernet/Merlot blend from Western Australia or Chile should work just as well.
34. Nigel Slater's Trifle
Not a conventional trifle but a blackcurrant-based one. I'd go for a late harvest or beerenauslese quality riesling if anything
35. Pierre Koffman's stuffed pigs trotters with morels
This classic, much loved by chefs, deserves a serious wine but watch the alcohol. You don't want to add to an already rich dish with a very intense wine. A full-bodied red burgundy or right bank Bordeaux would be my choice.
36. Gordon Ramsay's Cappucino of white beans with grated truffle.
Gordon's best ever-recipe IMO and with those umami flavours a perfect pairing for a vintage champagne. Hardly credit crunch drinking, I know. Sorry.
37. Raymond Blanc's Coq au Vin
Traditionally made with burgundy but better suited to a Rhone red, I think. A decent Cotes du Rhone Villages would be fine.
38. Auguste Escoffier's Oxtail Soup
I'm not sure how many people make oxtail soup these days, let alone to this classic recipe but if you're in this kind of retro mood I guess the pairing would have to be a glass of dry madeira or a dry amontillado sherry.
39. Jason Atherton's Salt and Pepper Squid
An easy-to-pair new classic. Any sparkling wine, fruity white or good lager would do.
40. Angela Hartnett's chocolate and vanilla semi-freddo
There's amaretto liqueur (Disaronno) in this recipe which leads me to think that that would actually be rather a good pairing (well chilled, of course). That or a coffee liqueur (Illy makes a classy one)
41. Giorgio Locatelli's White Truffle Risotto
White truffles are achingly expensive so there's every reason (apart from the recession, of course) to splash out on the wine. Champagne (again) would work but Italians would be more inclined to drink a fine aged Barolo.
42. Larousse Gastronomique's Bresse Chicken Liver Terrine
Another super-rich classic surprisingly chosen by the down-to-earth Allegra McEvedy. Although the sauce contains port I think it would be overwhelming to drink it with the pat. Again a dry madeira or palo cortado sherry might work or, if the dish was served cold, a Sauternes.
Some recipes such as roast potatoes, mashed potato, onion gravy, Yorkshire pudding, soda bread, ginger cake and chocolate chip cookies just couldn't be matched with wine on their own which is why the total comes to less than 50!
Do you have any favourite pairings for these favourite dishes? Or if your favourite dish isn't on the list what is it and what do you like to drink with it?
If you found this post helpful and would like to support the website which is free to use please subscribe to my crowdfunder newsletter Eat This Drink That at fionabeckett.substack.com
Recent posts …
Never miss a post!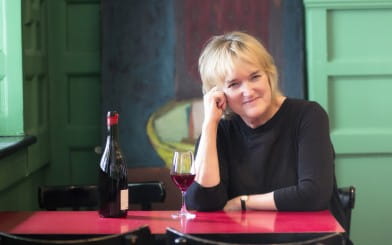 About Fiona
Events and appearances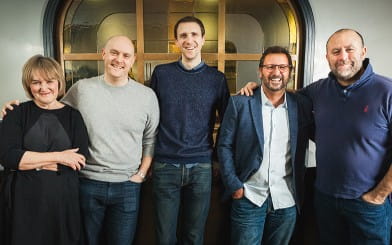 Work with me