Top pairings
10 top Australian wines: a personal pick
Food and wine writer Natasha Hughes picks the 10 wines that appealed to her most at the recent Australia Day tasting in London and suggests the ideal food match
Giant Steps, Sexton Vineyard Chardonnay, Yarra Valley, 2007 (15.95, O W Loeb 020 7234 0385)
Giant Steps, in my opinion, makes one of the best Chardonnays in the Yarra Valley. The 2007, with its sensitive oaking and clean, pure fruit, won't be available in the UK for another year or so, but the 2006 (which has reached our shores) is a more than acceptable substitute. With a wine of this elegance, you don't need culinary fireworks to get it to reveal its best – serve it with a simple roast organic chicken, perhaps with some roast vegetables, and allow it to speak for itself.
Tamar Ridge, Devil's Corner Pinot Grigio, Tasmania, 2007 (9.49-9.99, Ellis of Richmond, 020 8744 5556; Amps Fine Wine, 01832 273 502; Sheridan Coopers, 01273 870 055; Corks Out, 01925 267 700)
Tasmania has already got a growing reputation for the quality of its Pinot Noir and its Riesling, but some producers are beginning to explore the potential of other aromatic white varietals, particularly – on the evidence of last week's tasting at least – Gewurztraminer and Pinot Grigio/Gris. Like most Aussie Pinot Grigio/Gris, this version occupies the middle ground between the neutrality of Northern Italian wines made from the grape and richer examples from Alsace. It's got a slight herbal twist to some clean, refreshing ripe pear fruit, and it should work nicely with a mildly spiced seafood dish – perhaps a Keralan prawn curry – as well as smoked salmon or eel.
Mesh, Riesling, Eden Valley, 2008 (12.50-16, Philglass & Swiggot, 020 7924 4494; Highbury Vintners, 020 7226 1347; Flagship Wines, 01727 865 309)
Mesh is a joint venture between two of South Australia's most iconic winemakers, Robert Hill Smith and Jeffrey Grosset. The grapes for this wine are grown in the Eden Valley, and it shows all the region's characteristically intense lime fruit, along with hints of peachiness and minerality. It should age well, developing a toasty, marmalade character over time, but I wouldn't be able to keep my hands off it long enough for that to happen. I'd aim to drink my bottle this summer with some simply barbecued prawns, fresh off the griddle and tossed with a bit of chilli and a squeeze of lime juice. The 2008 hasn't been shipped to the UK as of yet.
Suckfizzle, Sauvignon Blanc Semillon, Margaret River, 2005 (18.40, Alliance Wines, 01505 506 060)
Margaret River is a great source of Sauvignon/Semillon blends, the best examples of which provide competition for some of Bordeaux's dry whites. Suckfizzle's version has an intense nose full of grassy, herbaceous notes as well as citrus and gooseberry fruit. The palate reveals a flinty minerality, as well as a rich, creamy texture derived from the time the wine spends in oak. I'd be tempted to pair this with some white fish, perhaps something like bass or bream cooked with herbs, or even a turbot with a creamy sauce.
Mitchelton, Marsanne, Goulburn Valley, 2007 (11, Bibendum Wine, 020 7499 4110; Noel Young Wines, 01223 844 744)
Mitchelton's Airstrip, a blend of Marsanne, Roussanne and Viognier, is an absolute stonker, but I hadn't tasted its single-varietal Marsanne until this year's Australia Day tasting. While it's less complex than its blended sister, it has plenty of attractive apricot, nut and honeysuckle flavour, as well as just enough creamy oak to flesh it out on the mid-palate. This rich but balanced white would be ideal with roast pork, especially if the pork was accompanied by some roast apricots.
Peter Lehmann, Futures Shiraz, Barossa Valley, 2006 (13.99 Oddbins, www.everywine.co.uk; Oxford Wine Company, 01865 301 144; Nidderdale Fine Wines, 01423 711 703)
Peter Lehmann's Art Series range offers some of South Australia's best value for money, and the top-of-the-range Stonewell Shiraz is an icon of the Barossa Valley. Somewhere in between, you'll find the Futures Shiraz, which is a classic example of Barossan Shiraz. There's plenty of ripe, sturdy plum and spice on the palate, along with a dark chocolate-tinged finish. The tannins are ripe and there's just enough acidity to balance the whole thing out. While this would be terrific at a summer barbie, partnered with char-grilled lamb chops or steaks, it would also work well with the Sunday roast, especially if the roast in question was either lamb or beef.
S C Pannell, Nebbiolo, Adelaide Hills, 2006 (26.10-28.99, Liberty Wines, 020 7720 5350; Noel Young Wines, 01223 844 744)
Steve Pannell was chief winemaker for Hardy's before going it alone as a consultant. Time spent working vintages in Piedmont inspired Pannell to try planting Nebbiolo in the Adelaide Hills and the resulting wine is the most successful version of a Nebbiolo I've tried outside of Italy. Riper than a standard Barolo, it shows great density of rosehip and cherry-perfumed fruit, as well as firm tannins that have a little less grip than their Italian cousins but still make their presence felt. I'd want to decant this wine for a couple of hours before drinking it with a haunch of beef or venison, cooked rare.
Yalumba, Bush Vine Grenache, Barossa Valley, 2007 (9-10.50, Highbury Vintners, as before; Flagship Wines, as before; Averys Wine Merchants, 08451 283 797)
Thanks to a history of fortified winemaking, the Barossa Valley's vineyards are rich in old vine Grenache, much of which ends up in some of the region's most sought-after cuves. This particular example represents decent value for money, and shows plenty of the pepper-tinged raspberry fruit that's so typical of Grenache from the region. Luckily, however, it fails to tip over into the over-ripe boiled sweet end of the fruit spectrum, and shows great restraint and even a degree of elegance. It would work well with a dense, spicy beef stew – and might even be worth trying with roast gammon spiked with cloves.
Gemtree Vineyards, Bloodstone Tempranillo, McLaren Vale, 2006 (14, New Generation Wines, 01444 248 654)
Australia's experimentation with 'unusual' (ie, non-French) varietals is beginning to bear fruit and McLaren Vale's Gemtree Vineyards is understandably proud of its Tempranillo. A little riper than you might expect in a Spanish version, this wine tastes of mouth-watering blood plums and smoke, with a touch of spicy oak thrown in for good measure. The gently gripping tannins and lively acidity should help this wine cut through a Mediterranean lamb stew, cooked with tomatoes and herbs, or even a lamb tagine.
De Bortoli, Estate Pinot Noir, Yarra Valley, 2007 (18.99, Oddbins)
Steve Webber is widely acknowledged as being one of the Yarra Valley's star winemakers, especially when it comes to Burgundian grapes (he makes an annual pilgrimage to France to hone his techniques). His Estate Pinot Noir is silky and restrained, with an elegant purity of fruit. Once again, the vintage tasted is the one that will eventually succeed the one currently in stock (the 2006 in this instance). Either way, it would go down an absolute treat with roast duck, either cooked Western-style or the lacquered, shiny Peking version.
Image © Igor Klimov - Fotolia
If you found this post helpful and would like to support the website which is free to use please subscribe to my crowdfunder newsletter Eat This Drink That at fionabeckett.substack.com
Recent posts …
Never miss a post!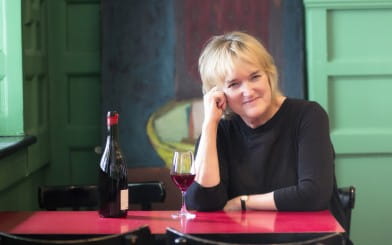 About Fiona
Events and appearances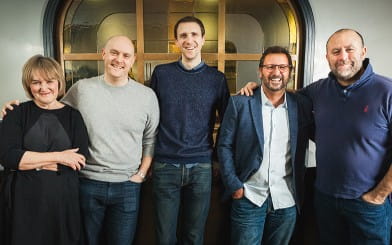 Work with me