Top pairings
Pairing asparagus and beer
The other day I received an email from one of London's most energetic PRs Rupert Ponsonby singing the praises of asparagus and beer. Would I, he asked, like to try some of the new season's asparagus with three different beers? Given my passion for asparagus it was an offer I couldn't refuse.
Rupert's recommendations were these:
Kasteel Cru (a light lager brewed with champagne yeast) with steamed asparagus and butter
Grolsch Weizen (a wheat beer brewed in Holland but with something of the character of a Bavarian wheat beer) with steamed asparagus and hollandaise sauce
Chimay Triple (a rich, mellow, almost sweet Belgian Trappist ale) with chargrilled asparagus and parmesan shavings
Of the three matches I was only really convinced by the Grolsch Weizen though I personally prefer a more classic Belgian witbier style with asparagus. I didn't have time to rustle up a hollandaise but it worked really well with melted butter.The Kasteel Cru tasted a little metallic with the butter sauce and was overwhelmed by the grilled asparagus. However I think it would be a perfectly good match for simply steamed asparagus with a light olive oil dressing or a light seafood salad which included asparagus.
The Chimay Triple I wasn't really convinced by at all. To me it seemed far too rich and sweet even with grilled asparagus and an accompanying meaty organic pork chop. It's a terrific cheese beer but not a great asparagus one - unless the asparagus was combined with something cheesy as in a pasta dish or a lasagne. (Rupert also recommended it with deep fried asparagus but again I think I'd turn to the Kasteel Cru with that)
If you think about the wines that work best with asparagus - by and large crisp, dry unoaked whites with good acidity - I think that's the direction to go so I haven't changed my view that a witbier is the best pairing. Or, beerlover though I am, that a crisp dry white wine isn't a better drink to turn to with this most spring-like of vegetables.
Incidentally the asparagus, which was wonderful, came from St Enodoc Asparagus in North Cornwall (01208 863781) who supply by mail order. At £12 a kilo with a minimum order of 5 kilos it's not cheap but would be a fabulous indulgence for a special dinner party if you don't have a local supplier nearby. (For a list of local growers check out the British Asparagus website.)
If you found this post helpful and would like to support the website which is free to use please subscribe to my crowdfunder newsletter Eat This Drink That at fionabeckett.substack.com
Recent posts …
Never miss a post!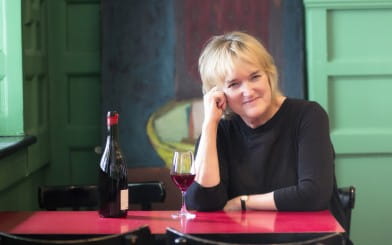 About Fiona
Events and appearances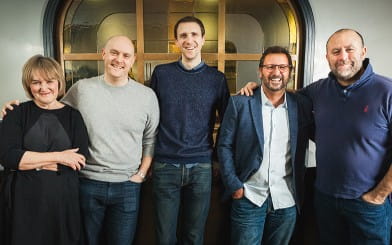 Work with me