Top pairings
Will and I win an award for our beer and food book Appetite for Ale!
It's an odd feeling going up to the podium with your son to pick up an award for beer writing. It's not exactly the scene you envisage when you're wheeling him around in his push chair. But there we were last night to pick up the oddly named Bishop's Finger Beer With Food Award at the British Guild of Beer Writers Annual Dinner for our book Appetite for Ale (Phew - that was a mouthful!)
Actually Will is rather more used than me to picking up awards these days. The other day he was singled out as 'the one to watch' in the drinks category of the 2007 Courvoisier The Future 500 list having already won two other business awards this year and several for his pub the Marquess Tavern where we shot the book . (Will will probably be hugely embarrassed by all this puffery but I have to say I"m very proud of my boy)
We were interviewed afterwards and asked what the award meant to us. Well, a great deal actually. Neither of us would pretend to be beer experts so it's great to be recognised by professionals in the field as having contributed something to the subject. And we hope the book will pull in a lot of new beer drinkers who will become as fascinated as we have been by the endless variety of flavours the beer world has to offer and how amazingly well it goes with food.
Needless to say the dinner, which was devised by TV chef (and beer fan) Brian Turner, was served with matching beers and very good it was too. Here is the menu with my comments:
Scallop mousse with smoked salmon dressing with Palm Speciale
A really lovely dish of the kind that only top chefs can produce - and rarely to this standard for these kind of numbers (a good 120 I would guess). Light as air, slightly wobbly and with a lovely sweet scallop flavour. Beer with its carbonation and hoppy bitterness cuts through the richness in much the same way as a glass of champagne.
Deus sorbet with Deus
I'm not totally convinced by the virtue of sorbets at this stage of the meal but there's no doubt about it beer does make great sorbets. Seems a touch extravagant though to make them with Deus, the Dom Perignon of the beer world . . .
Spiced loin of Castlebridge beef, thyme braised potato, onion squash mash and curly kale
with Thornbridge Jaipur IPA
A classic beer-friendly dish that could have gone with almost any classic English ale. Here it was paired with one of my favourites Thornbridge Jaipur IPA which Willl and I also served at our Thanksgiving beer dinner
Lord of the Hundreds with fig chutney and Adnams Broadside
A model of how a cheese course should be presented - a good artisanal cheese and a big rich beer pulled together by a dollop of sweet fig chutney. Who needs cheeseboards?
Gingerbread with nutmeg ice cream and Innis & Gunn oak-aged beer
With its spicy flavours this was great idea for a dessert for a winter beer dinner (in fact we wished we'd thought of it ourselves) but the Innis & Gunn, which doesn't seem to be quite as full-bodied as it once was, was just a bit too light and astringent for the dish. Surprisingly, the Broadside went perfectly.
If you found this post helpful and would like to support the website which is free to use please subscribe to my crowdfunder newsletter Eat This Drink That at fionabeckett.substack.com
Recent posts …
Never miss a post!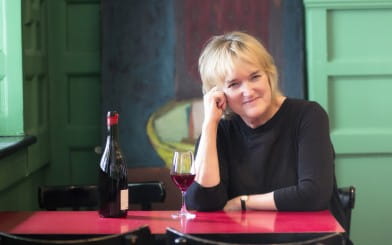 About Fiona
Events and appearances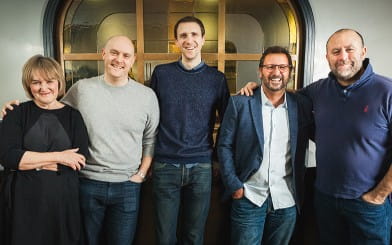 Work with me