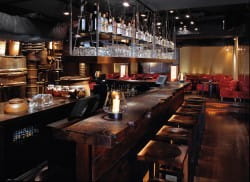 Top pairings
Japanese whisky and food
Whisky may have become firmly entrenched in the after-dinner slot in the Western world but Japan has always been more open to the idea of drinking it with a meal. In fact, the Japanese are much more open-minded about the drinks they enjoy with food and you'll often find beer, sake and whisky on the table at the same time. It certainly maximises the opportunities of finding a good food and drink match.
Happily, the Western view that whisky is simply too strong and high in alcohol to be enjoyed with food is finally being challenged, as diners seek out new and more adventurous food and drink pairings. Drinking whisky with food may not be sustainable throughout a meal but with certain dishes, the spirit can offer as many intriguing flavour complexities as wine, sometimes making a better match with ingredients such as cheese and seafood.
Taste tests have also shown that whisky complements bold Asian flavours in particular. You might initially think that a typical Japanese dish like sushi is too subtle for a powerful drink like whisky? Well although the raw fish doesn't impart much flavour, when you consider the sweet and sour element of vinegary rice, the malty depth of soy sauce, the briny notes of nori seaweed and the heat from wasabi or pickled ginger, sushi becomes a complex food package that needs a drink to stand up to it.
But it's not about simply offering a robustness to take on the bold flavours inherent in Asian cuisine. Whisky also has the subtle complexity to combine with those less obvious tastes and flavours on the palate and that's why Japanese whisky has a style well suited to food. Japanese whiskies are respected for their balance and finesse, meaning they can harmonise more easily with a dish while still providing a steady foundation of flavour.
The salinity detected in many whiskies can work with seafood-based dishes and that seaweed element, whilst any savoury maltiness chimes particularly well with miso or soy sauce. This could be down to 'umami', the lesser-known fifth taste alongside sweet, sour, bitter and salty. Caused by high levels of glutamic acid, umami roughly translates as 'deliciousness', and creates a meaty and intensely moreish sensation in the mouth that could be mistaken for texture. This idea of mouth feel is another factor to consider when pairing whisky and food. There are typically many different textures in Japanese food and whiskies can vary in their textual quality too, being oily or waxy.
To test the validity of the pairing concept, Number One Drinks Company recently held a whisky and food tasting at London's upmarket Japanese restaurant, Roka, to try a selection of bite-sized dishes with a range of six single malts; three from Hanyu and three from Karuizawa.
As the whiskies were all cask strength, from 56% to 62.8%, dilution with water was needed to bring down the alcohol and open up the flavours. Starting with the red miso soup, its savoury flavours echoed the meaty elements of the Karuizawa 1988 but was perhaps too liquid to make a truly great combination whereas the lighter character of the Karuizawa 1992 paired successfully with the delicate flavours and textures of tuna tataki.
For whisky writer Dave Broom, Hanyu's King of Diamonds whisky proved the best all-round food match: "It was excellent with the silky texture of some pork and scallop dumplings and the black cod. It then became deep and fragrant with the lamb chops." The sweetness and spice of the King of Spades 1986 also made it a versatile accompaniment. We all agreed that food-wise, the lamb chops worked best with the whole range of whiskies. For all concerned, it was an intriguing exercise.
Kate Ennis is a freelance journalist and the drinks editor of Food & Travel. She also regularly writes for Square Meal, Fresh, and Whisky Magazine - see www.kateennis.co.uk for more information
If you found this post helpful and would like to support the website which is free to use please subscribe to my crowdfunder newsletter Eat This Drink That at fionabeckett.substack.com
You may also enjoy …
Recent posts …
Never miss a post!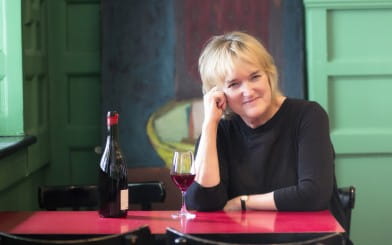 About Fiona
Events and appearances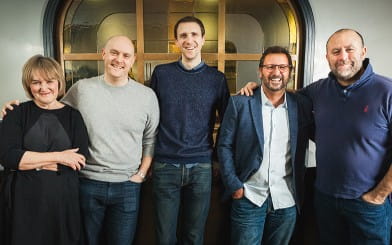 Work with me