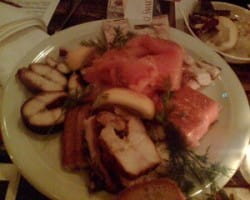 Top pairings
From vodka to mead
A great dinner last night organised jointly by the London and Krakow convivia of Slow Food who laid on a lavish Polish feast at Marylebone Cheese shop La Fromagerie. The Poles had sent over an impressive contingent including a talented young chef Artur Moroz who runs a restaurant called Bulaj on the Baltic cost and has made a study of Polish culinary history, many of whose traditions have been lost. A Polish-born Londoner Ewa Spohn, who devised the menu with Moroz, is spearheading a drive to revive them.
The food was fascinating - generous and richly flavoured. First there were soups - Polish meals apparently always begin with a soup. I hadn't realised there were four to try so only managed a shot of a curious but refreshing sour pickled cucumber soup. There were sweet soups as well, one made with honey vodka (Krupnik)
Next there were lavish platters of charcuterie and fish -coarsely cut sausages, tender, smoky hams and smoked pork tenderloin, a soft pat that tasted a bit like haslet, smoked salmon and eel and sweet, salty herrings served with onions and a welcome, contrasting condiment of horseradish and cranberry. The flavours were strong, salty and smoky which made you see why vodka - equally strong and cleansing was the perfect accompaniment.
Hot dishes included a crayfish and chanterelle stew, wonderful soft, light 'pierozki', classic Polish dumplings filled with cheese and potato, served with melted butter and sunflower seeds, braised rolls of beef stuffed with bacon, pickled cucumber (perfect with my accompanying beer) and onion and cabbage leaves stuffed with buckwheat. Another great condiment here - cooked beetroot with pear.
Finally there was a splendid chocolate gateau with a crunchy texture of poppyseeds served with an extraordinary sweet, intense mead made from autumn honey, infused with meadow herbs and aged for over 10 years in barrels - a quite remarkable drink. And more honey vodka, again with a bitter-sweet taste of herbs and plants.
Although wine was served it was a meal in which it was entirely superfluous. Chef Moroz believes that wine isn't a good accompaniment for Polish food and he's right. The two beers I tried, Kozlak and Zwye (I think, though the labels were hard to decipher), were spot on: fresh, unpasteurised and full of flavour they matched the food quite perfectly.
With the growing Polish community in London it can only be a matter of time before we have easy access to these first class artisanal products and, hopefully, a new generation of Polish restaurants. The charming Polish couple opposite me recommended the Polish Cultural Centre in King Street, Hammersmith, Patio in Goldhawk Road, Shepherd's Bush, Daquise in Thurloe Stree, South Kensington and Baltic at Blackfriars Road in Southwark. Or simply go to Krakow for the real thing.
If you found this post helpful and would like to support the website which is free to use please subscribe to my crowdfunder newsletter Eat This Drink That at fionabeckett.substack.com
Recent posts …
Never miss a post!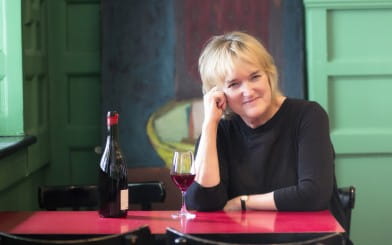 About Fiona
Events and appearances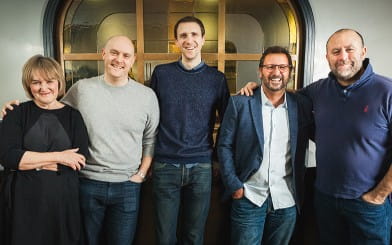 Work with me